A quick survey of some of the early church leaders shows a pattern of exile and restoration. Athanasius, the defender of the divinity of Jesus in the 300s AD, bounced back and forth between running for his life and leading in the church. Polycarp was often on the run until he was famously tracked down at the age of "Fourscore and six years" and publicly martyred for his faith in 155 AD. The list could go on. Yet even under persecution, the pattern for Christian worship was to gather, whether privately while under threat of persecution, or publicly when freedom allowed for a full expression of faith. In this week's sermon we'll look at what it means to pursue "pure worship." One part of "pure worship" is the communal aspect, the power of gathering together.
Christian historian Justo Gonzalez says "We are told in the book of Acts that from the very beginning the early church had the custom of gathering on the first day of the week for the breaking of bread… the Lord's Supper… to celebrate the resurrection of Jesus." In fact the very word we translate as "church" in the New Testament had behind it the idea of "gathering."
Hebrews 10:25 makes it clear that we are not to worship in isolation, "do not neglect to meet together, as is the habit of some, but encouraging one another, and all the more as you see the Day drawing near." The verse prior to this offers both a motive and a result for gathering: "And let us consider how to stir up one another to love and good works." (10:24) We all have seasons where we're unable to gather because of sickness or travel, but the general pattern is to be eager to come together to worship. When we gather, the hope is that we are stirred up in our faith and encouraged to keep fighting the good fight. 
As I looked at some of the upcoming events for our church, It seems the common theme is "gathering." We are gathering this Wednesday night to have a Fund Raising meal for the Fellowship Hall Renovation. We start serving the fan-favorite roast beef and mashed potatoes at 5PM. We have a few things planned during the evening to help build excitement for renovating the area. Feel free to come and go as you can. Normal Wednesday activities begin at 6:30.
We will also gather on October 9th for an after church Fall picnic. Much like we did in the spring, it will be pot-luck style for the sides with the meat provided by the church and games and activities for families and kids.  More information will be forth-coming about this event, but go ahead and add it to your calendars.
We'll also gather on October 1st for Landscape Day to help prepare the grounds for the coming winter. There are few things as bonding as dirt and labor. An important part of our witness to the surrounding community is the appearance of our building. My prayer for those that drive by from all over Southwest Louisville is that when they see our building, even if they are pre-Christian (a friend of mine prefers that phrase over non-Christian. I love it!), I hope they think something like this, "I don't know what all they believe, but I can tell they take great pride in caring for the building and grounds. I can tell they care about everyone else around them." It's a simple, yet important way for us to love our neighbors well. We'll have some food for those that come, so please let the church office know if you are able to be there either by responding to this email or through a connection card on Sunday.
We gathered this past Sunday to hear more about a biblical view of stewardship. If you missed it, you can watch it here. Thank you for all your prayers for our church as we seek to share the gospel of Jesus Christ with PRP, Valley Station, Shively, and all over Southwest Louisville. We strive to be a Christ-Centered, Gospel proclaiming, Bible believing church, that worships with a pure heart, and that loves one another well.
PS: If you had no idea what kind of picture I was talking about in last week's letter, Larry brought a sample he still had laying around in his garage!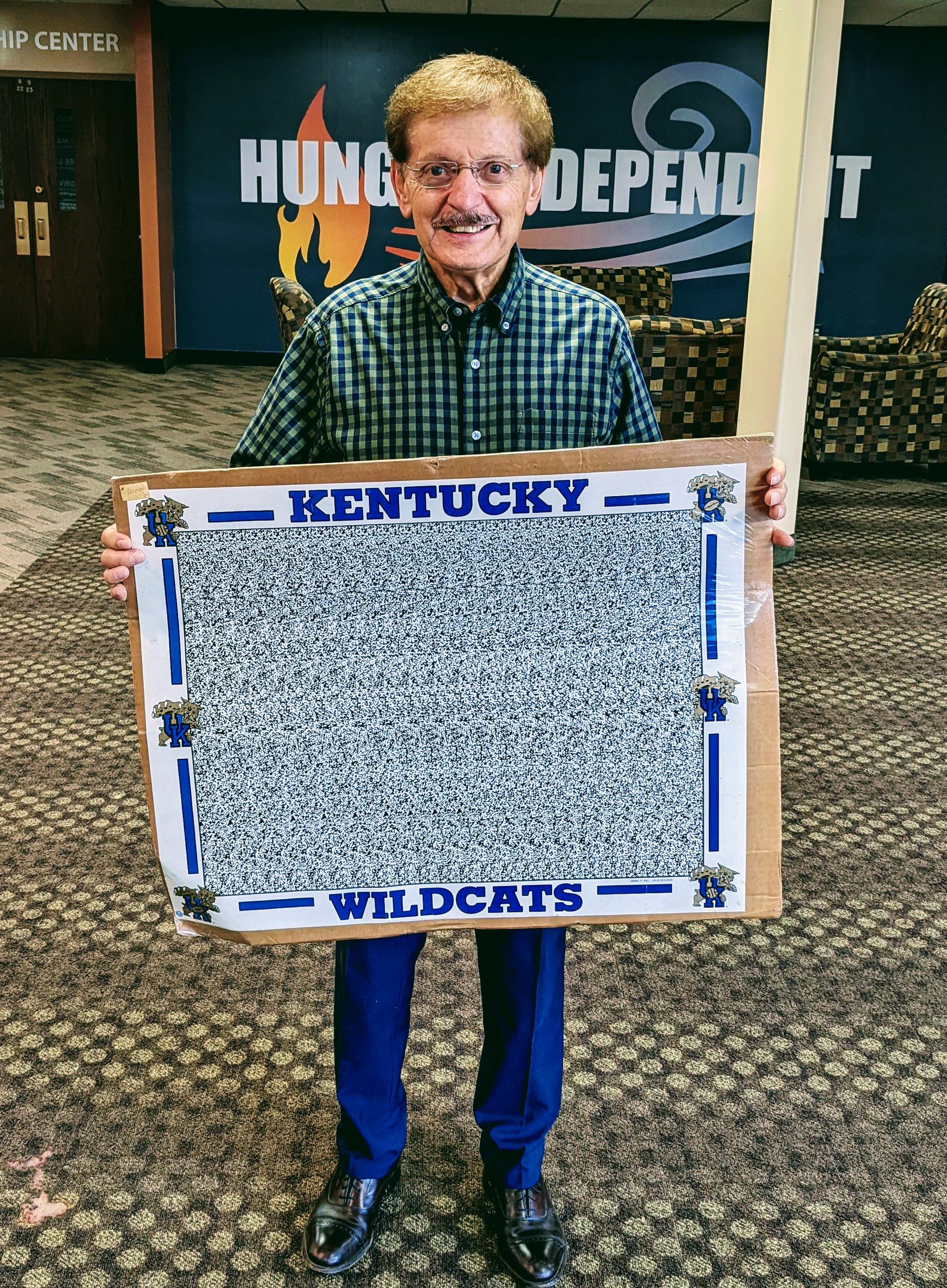 Join us tonight, September 14th, for our Wednesday Supper Fellowship Hall Renovation Fundraiser event! Dinner will be served from 5:00 – 6:00 PM and our regular Wednesday night activities will begin at 6:30 PM. There is no cost for the meal but we will be taking donations toward the much needed replacement of our outdated and broken down modular wall system. We'll be serving roast beef (chicken nugget alternative for kids), mashed potatoes, green beans, and strawberry shortcake! Visit vvchurch.org/fellowshiphall to learn more about our renovation plans.
Make plans to attend Landscape Day and help get our campus ready for Fall! Landscape Day is Saturday, October 1, at 8AM. Bring your gloves and tools and spend time with friends serving together.  Lunch will be served after we work (about 12 Noon). 
THIS WEEK'S SCHEDULE
Wednesday, September 14
   AWANA/Student Worship/dgroups 
   6:30pm
Friday, September 16
   Young at Heart 9am
   Fit For My King 10:30am
Sunday, September 18
   Life Groups 9:30am
   Worship Service/Kidzone 11am
Monday, September 19
   Helping Hands 10am
Tuesday, September 20
   Young at Heart 9am
   Faith Sisters 10:30am
UPCOMING EVENTS
September 15 – Stepping Stones Luncheon/Concert
September 18 – Budget Q & A
September 28 – Budget Vote
October 1 – Landscape Day
October 9 – Church Picnic
November 11 – Tim Hawkins Event
December 3 – Ladies Christmas Brunch
WEEKLY GIVING SEPTEMBER 4, 2022
          Weekly

$23,162.73

$28,751.78

YTD

$1,288,398.66

$1,437,589.00