The first haircut I can remember receiving happened at Larry Breeding's shop in Dixie Manor. For years after (maybe decades?) till we moved away, that was my go-to place for a trim. Larry was always eager to help, though he knew his limits. One Saturday I plopped down in his chair and he asked, "What can I do for you today?" I replied, "Make me look pretty." Without missing a beat (in hindsight it was a slow pitch) he said, "I can cut hair, but I can't perform miracles." 
Another memory from Larry's shop was the time I spent in the mid-90s staring at a series of photos on the wall. You may remember the type of images that at first glance looked like some random blur of various colors, nothing special in and of itself. But if you stared long enough, eventually a 3-D image would emerge and there before you would be the Lochness Monster or Elvis slowly rising out of the print.
We just wrapped up our series in Ruth. I've read the book of Ruth dozens of times in my life. It's a familiar story for many, yet also it's a story with complexities that appear the longer you stare at it. In fact, if you'd like to dive deeper into the book of Ruth, I recommend the little book Faithful God by Sinclair Ferguson. One of the things I was surprised about as I stared at the book of Ruth was the 3-D image of my own personal connection with the journey of the main characters. They returned home to seek God's provision in their lives. They came back home from a foreign land because they heard God was at work in Bethlehem. I stared harder and saw many parallels to my own journey back to Louisville from Little Rock, back to a place that had been so influential in my life. 
That's also part of the story behind God bringing us Colby and Maggie Flowers. They are also returning to Kentucky after sojourning in the foreign land of Tennessee. It doesn't hold quite the stigma as Moab, but we still need to pray for them. It was amazing to see how God opened the door for Colby to become our new Student Pastor; how He aligned the timing of their transition and the timing of our need. Each time I think about it, I'm overwhelmed with God's provision and favor. Be praying for Colby and Maggie as they look for a home in Louisville. Colby will be commuting from Harrodsburg until they find a house here. We hope he doesn't try to milk it for six months like others have done. Also be sure to introduce yourself to them and let them know how grateful you are that God brought them here.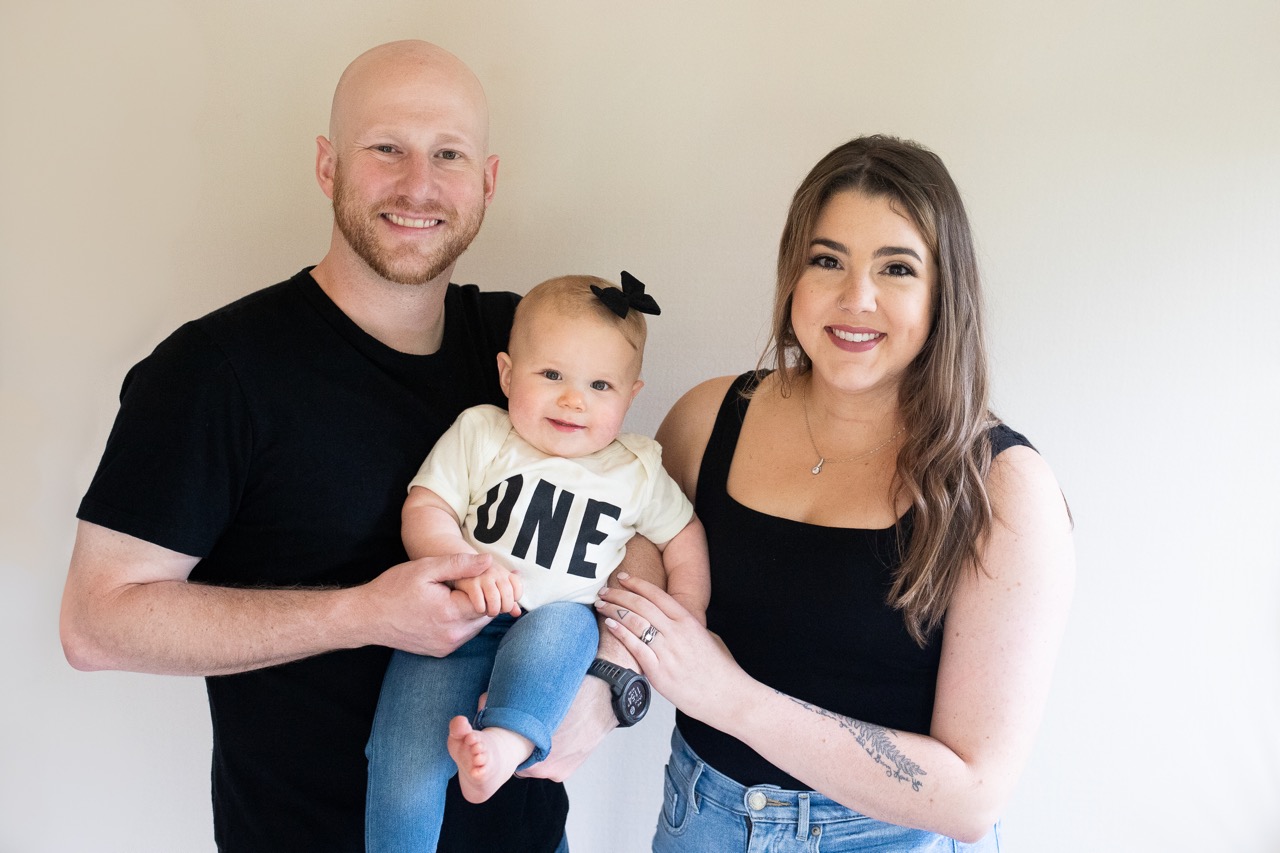 This week we have our monthly Prayer and Praise service on Wednesday night. Our Vision for the year is to be "Hungry and Dependent" as a church: Hungry for God's Word, and Dependent on Him in prayer. Coming together to pray regularly is part of the way we grow in our dependence on the Lord. It's no coincidence that the seasons when God seemed to be most active at Valley View have been when we were most dedicated to, and dependent on, prayer.
Now that we've wrapped up the book of Ruth, we have a couple of special messages planned and then I'll be turning our attention to the book of John. I'd encourage you to start reading in John and meditating on it, praying for God to give you wisdom and that He would speak to you as we study this book of the Bible together. Please also be praying that God would grant Valley View wisdom and favor as we seek to shine the light of the gospel into our community, in Valley Station, PRP, in Windsor Forest, and Prairie Village, and in all of Southwest Louisville!
Prayer & Praise Service
Join us tonight at 6:30 PM for a special prayer and praise service as we take time to seek God's presence through prayer and worship.
Women's Prayer Meeting
Women's prayer meeting is this Saturday, September 10, at 10am. We'd love to see you there. 
Wednesday Night Supper Fundraising Event
If you plan on attending the Wednesday night supper fund-raising dinner please scan the QR Code or click here with the number attending so that we know how many to prepare for. The deadline for sign up will be this Sunday, September 11th. Please be sure to sign up in advance because we will have limited availability for walk-ins.
THIS WEEK'S SCHEDULE
Wednesday, September 7
Prayer & Praise Service 6:30pm
AWANA/Student Worship 6:30pm
Thursday, September 8
Band Practice 6:30pm
Friday, September 9
Young at Heart 9am
Fit For My King 10:30am
Saturday, September 10
    Women's Prayer Meeting 10am
Sunday, September 11
Life Groups 9:30am
Worship Service/Kidzone 11am
Monday, September 12
Helping Hands 10am
Tuesday, September 13
Young at Heart 9am
Faith Sisters 10:30am
UPCOMING EVENTS
September 10
Women's Prayer Meeting
September 14
Wednesday Night Supper Fundraiser
September 15
Stepping Stones/Luncheon/Concert
October 1
Landscape Day
October 9
Church Picnic
November 11
Tim Hawkins Event
WEEKLY GIVING SEPTEMBER 4, 2022
          Weekly

$20,206.40

$28,751.78

YTD

$1,265,235.93

$1,408,837.22