This week was the first message in our series in the book of Ruth. Chapter one began with famine, death, and isolation, and all in the first five verses. Yet we saw Naomi take action in the midst of her loss. She was able to "arise" and "return" (1:6). Even in her suffering she took a step of faith, trusting that God would move. My prayer for Valley View this week is that, like Naomi, we would actively listen for what God has for us. A great prayer to pray each day this week is, "What do you want to do in my life Lord?"
That was my prayer as I visited the Vision For You Recovery center last week. This is a residential recovery program for those seeking freedom from addiction. One of our church members, Lucas Bennett, runs the program. He asked me to meet with the guys during one of their faith-based sessions. As I approached the time together, I was praying "Lord, what do you want to do in the lives of these men today?" I heard one word: Hope. In the midst of their suffering, their struggle, they need hope. And so when Lucas asked me to share a word with them (Warning: always give a preacher a time limit), I wanted those men to hear hope. So I said, "Guys, I'm proud of you for coming here." My prayer is that they would feel hope and encouragement and would lean on Christ through their suffering.
We need to be praying for these men, that God would grant them freedom from addiction so they can experience life to its fullest. That's one of the prayers I regularly pray for the members of Valley View. In fact, this week we started a New Members Class during the life group hour for a few of the new members (we're starting small with this class and will open it up to more in the next round this fall). During that time I shared my three part vision for Valley View members.
My prayer is that every person would be:
A Fully devoted follower of Jesus Christ (Luke 9:23) who is…
Flourishing and growing spiritually, personally, and emotionally (John 10:10), and…
Passionate about Serving others (Mark 10:45) and ProclaimingJesus (Matthew 28:18-20).
The second part of that vision speaks of us not just surviving and getting by, but 'flourishing,' living life abundantly and to its fullest. That's what we all want. And when we are living life to it's fullest, we naturally want to love and serve others and help them grow. Many of those who work in the addiction recovery center are serving others now because of their own journey of recovery. After they received love and help, they couldn't help but pour into the lives of others. Much of what we do at Valley View is meant to help people follow Jesus, to flourish and grow, and then to be in a place to give and serve those around them. That's why we launched Wednesday night    D-Groups and Awana last week, which you can still sign up for on the website.
So as you pray for Valley View, as you pray for how God would use our church to reach Valley Station and PRP and Southwest Louisville, pray specifically this week for God to give you a vision for how He wants to use you to serve others. Simply pray, ""What do you want to do in my life Lord?" and be hungry to hear from Him and have ears that are eager to hear!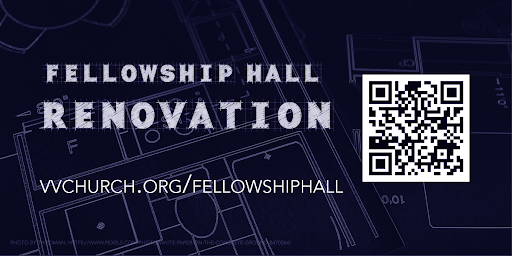 dgroups
Part of the reasons D-groups (Discipleship groups) are so powerful is the focus on specific 'life skills' topics. D-groups are short-term, topical based studies, as compared to Life groups being ongoing, community building and Bible  studies. D-groups focus on helping you grow in a few key areas of life where you often see your faith put to the test. D-groups are held on Wednesday nights whereas most Life groups are held Sunday mornings.
For the next term we plan to offer D-groups on four core topics: finance, parenting, marriage, and worldview. These four areas make up the bulk of the arenas of life where our faith is lived out and experienced. If we get these four areas right, if we learn to handle these four areas from a biblical perspective, I've found that it makes life easier, more enjoyable, and ultimately, helps people be equipped to see God at work in their lives.
Use this link to learn more and begin signing up for the D-groups. Remember, at least one group has limited space so you'll want to sign up as soon as possible. If you have any questions about these groups, feel free to reach out to one of the leaders, or the church office at 502-935-5142.

Soccer Registration
Valley View's Soccer Recreation League is for ages 4 through 12 (girls to age 13). Games begin in September and continue through October. Practices are determined by the Coach. Most teams practice once a week. Leagues are as follows:
(4-6 Years Old) Play Saturday Mornings
(7-9 Years Old) Play Saturday Mornings
(10-12 Years Old) Play Saturday Afternoons
Registration is August 31. The cost $60 per player. Click here to sign up.
Wednesday, August 17

AWANA/Student Worship/dgroup

6:30pm

Thursday, August 18

Band Practice 6:30pm

Friday, August 19

Young at Heart 9am

Fit For My King 10:30am

Sunday, August 21

Life Groups 9:30am

Worship Service/Kidzone 11am

Monday, August 22

Helping Hands 10am

Tuesday, August 23

Young at Heart 9am

Faith Sisters 10:30am

August 21 – Baptisms

September 5 – Labor Day/Office

Closed

September 15 – Stepping Stones

Luncheon/Concert

October 1 – Landscape Day

October 9 – Church Picnic

November 11 – Tim Hawkins Event
WEEKLY GIVING AUGUST 14, 2022
          Weekly

$19,986.13

$28,751.78

YTD

$1,202,021.27

$1,322,581.88